We may earn money or products from the companies mentioned in this post. At no additional cost to you, clicking in these links go to support our blog. As an Amazon Associate, I earn from qualifying purchases.
It can be difficult to find ways to help during an uncertain time. We are here, tucked safely away in our homes to protect ourselves in an unprecedented time. We are not wanting for anything. So far we remain healthy. We have thoroughly enjoyed time together playing games, going on bike rides, cooking lots from scratch, reading books aloud together, and just generally happy and peaceful that we are able to do things we love and enjoy. But I know there is more to do out there. There are people in need and hurting; people who have lost their jobs or parts of their income. There is sickness. There are students and teachers struggling to keep up with their educations. That being said, I have been contemplating ways to help the community.
Learn from our past
When my husband and I went to bed a few nights ago, we discussed the current times and how unprecedented they are. We are old enough to have been adults when 9/11 happened and were recalling that was as close as we had ever come to something like this. Now, obviously the reason behind it was drastically different, but the result was similar. If you are…shall we call it wise…enough to remember that time, you might remember the fear, panic, and overbearing sense that something more was coming. It is not so different from our current times, is it? But something else I remember is how every single person banded together in every way possible. Neighbors were all working together, praying together, mourning together, and just finding ways to give back to help rebuild our country. People found ways to help in an uncertain time.
Offering help from afar
This situation is a little different and I'm certain you'll agree. We can't gather in groups or come near any other human being due to the risk of continuing to spread this virus. So how can we help in uncertain times like this? Here is a list of what I've come up with.
Help set up someone who may not be able to order groceries online. Maybe someone lost income and needs to get some groceries. You can use your own Instacart account to order for someone else. This helpful article explains it.
Send notes and cards to friends who may be feeling the loneliness. There is plenty of depression and loneliness that floats around. When you add to it isolations, a kind word through letters and cards can go a long way. You can find cheap stationery in bulk and send all the love you can!
Know someone who's lost a job or income? Use Uber Eats and send someone a surprise meal. Pick up some spirits with a small gesture.
Make some brownies, cakes, or cookies and drop off on neighbors' and friends' doorsteps.
Skype, Zoom, or Google hangouts is a great platform for video calling. It is amazing what a good conversation will do for your spirit.
Host an online teaching session. If you have any skills at all, those video platforms are amazing tools for offering your knowledge to the world. You could read-aloud books, set up science experiments, teach a craft, lead a workout or dance class, anything that offers what you know can be put out for all to see.
Do you have a friend who loves to cook at home? Consider Dinnerly. These simple dinner making kits give you the eat-at-home feel without the eat-at-home work!
Spread love, peace, and help in an uncertain time
It is possible to reach out to offer help in this current world without touching or coming in contact with anyone. I know ideally, we want to all be together again. But in the meantime, we should try to do all we can to spread love and cheer to those who may need it. It does our hearts and minds good and reminds us all that we can be part of the good. Take a look at some of the good that some companies are doing during this time.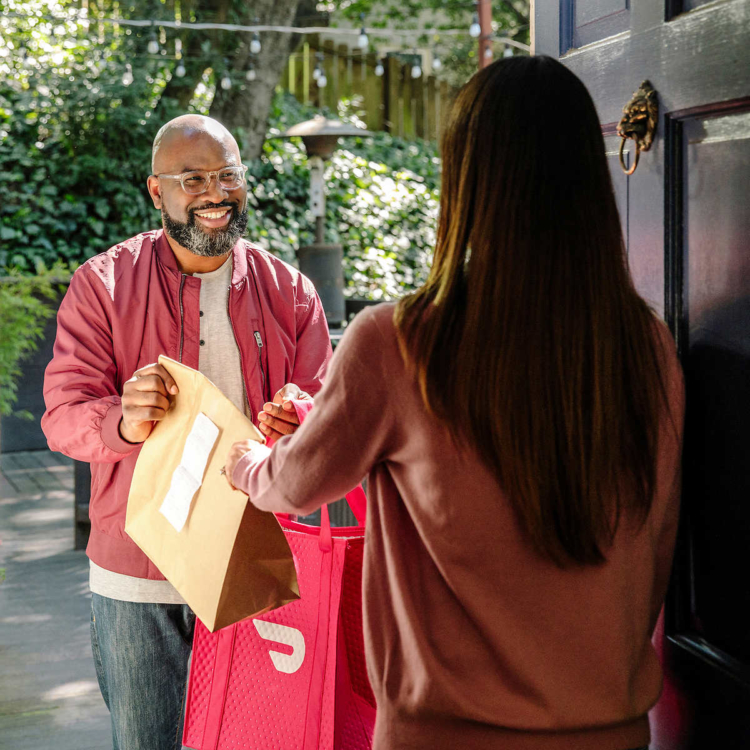 Don't forget the little things in life
Don't forget to spend a little time each day being thankful. If you practice appreciating all the little things like sugar, butter, flour…you might find you have a cookie to eat! Leave us a comment with any ideas for helping your community from the safety of your home.
Want some other ideas
Learn more about ways to save money in this uncertain time.
Trying to stay healthy? Learn to make your own Elderberry syrup. Make your own and drop off as a gift!
Mother's Day is fast approaching. Don't forget about the mothers in your life. Make their quarantine one to remember. Here are Mother's Day gift ideas for every mom!