We may earn money or products from the companies mentioned in this post. At no additional cost to you, clicking in these links go to support our blog. As an Amazon Associate, I earn from qualifying purchases.
Grandparents' roles and stories in a family legacy are invaluable and sometimes rare. I grew up with 3 out of 4 grandparents very close-by. In fact, they were part of my everyday day for most of my life. My only living grandfather passed away when I was in middle school, but I had both of my grandmothers well into adulthood. My grandmothers played a huge part in raising me. They even lived in our house at different times for many years. As they grew older and less capable of caring for themselves, my mother was an angel sent from heaven as their caregiver. I can only hope I would be half as loving and full of compassion as she was for them. But as I look back, I have regrets about this time of my life.
Getting to know you
Why would I regret having so much time with my grandparents? Especially when so many people would do anything to have had even half of what I had?
To be completely honest, it comes from a lesson they taught me. I didn't utilize my time with them. What I should've done was sit with them and talk. I should've asked them questions and written down their stories. But I was a selfish busy kid who didn't think I needed to know that information. As an adult, I did talk and ask questions and try to learn what I could, but by then, they had begun to age and had forgotten a lot. One of my grandmothers actually died with dementia. There were many, many years for her where she barely remembered who we were much less had the ability to tell me about her years of growing up.
My last grandparent passed away when I was about to have my second child who is now eleven. I made it a priority to pass this onto my kids. They must spend their time getting to know their grandparents. But I also passed onto my own parents the importance of a grandparent's role and story in their legacy to their grandkids.
Learning the stories and legacies of grandparents
I have thought of ways I could pass on this lesson I learned. I wanted a plan of action. My plan was to have my kids start a book of sorts where they can record the things that they learn. I have begun compiling journal topics that they can use to interview them. As an end result, they will have a book as a record of their stories and therefore, a book of legacies. Some of the ideas I have researched have been truly inspiring.
My thought is to get the kids a journal. I really like these leather-bound journals. They will last forever and look beautiful for keeping these stories for generations.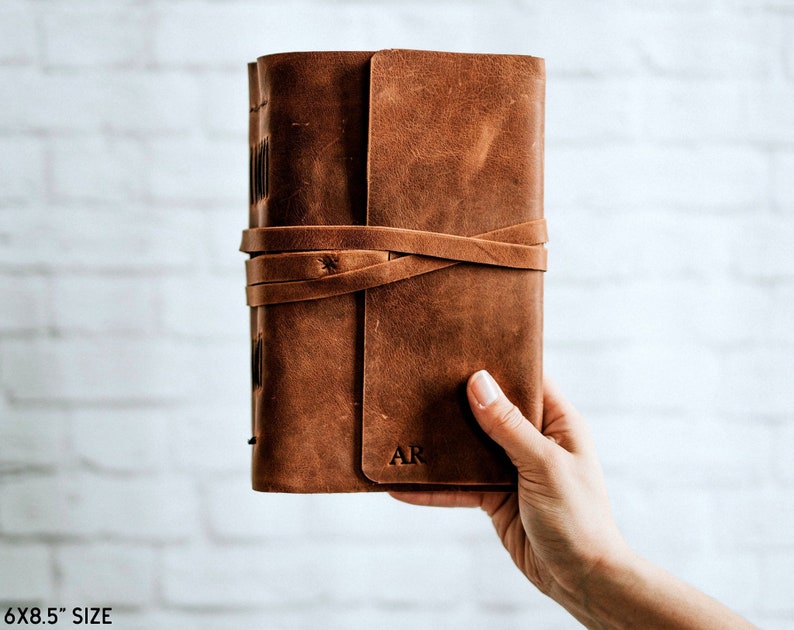 Here are some story starters to prompt the family legacy discussions:
What was your neighborhood like?
Tell me about your best friend?
What did you do for fun?
What are some memories you have of your family?
Describe your relationship with your siblings?
What did your house look like?
What were your grandparents like?
How did you do holidays in your home?
What was your school like?
What did you do after school?
How did you get together as a couple?
What was your wedding like?
How did you live during your early years of parenting?
If you have smaller children or maybe you want something with a little more structure, there are also some really great books that help you get the process started.
Child Geneology Workbook
Help your kids document the legacies in a structured workbook.
Grandparents Memory Book
Add a little detail to some amazing story using heartfelt guided prompts.
Heritage Journal
Go back in time and get a peek into the lives of your grandparents with a heritage journal.
Create a connection to create a family legacy
My time with my grandparents and the memories we made were a treasure I could never replace. My regret in learning more is something I don't want to pass on to my kids so they will not only get the memories and fun, but they will get to know where they came from. Creating a connection can go deep when you know where someone came from. Its a gift not only to you and your kids but to the grandparents as well.
Make it a weekly or monthly thing. If you can't physically get together, use video calling. Make a meal together and ask away. This isn't just for kids either. You can do this as an adult with your own parents to pass down to your kids. Or if you're lucky enough to have living grandparents, it's never too late to learn.
Knowing where you came from
The point is, you can't put a price on Grandparents' roles and stories in a family legacy. Get it in writing so all the generations coming can know where they came from. Be creative and nostalgic. But most of all, have fun with it!